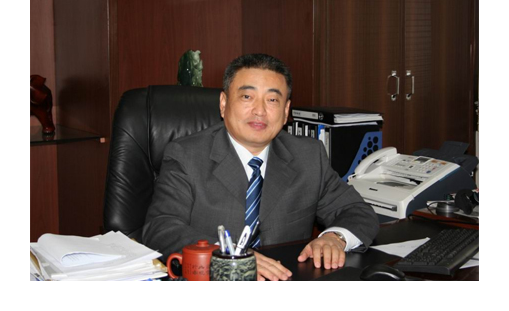 Established in 2004 at Dandong, China, Dandong Virtue River Technology Co., Ltd (hereinafter referred to as "V-river") is a leading importer and exporter of mechanical & electrical products in China. V-river always has one basic objective: to provide innovative, market leading and reliable products both at home and abroad.
Professional exporter of various industrial process control instruments, other industrial equipment and mechanical and electric products made in China.
We have been committed to supply the world with high-quality, low-cost products. Not only are we marketing different kinds of instruments, such as level transmitters, flow transmitters, level switches, flow switches, level gauges, and so on, but also we sell different kinds of mechanical and electronic products, such as vehicle maintenance equipment, agricultural and forestry machines, non-destructive inspection equipment, X-ray crystal orientation instruments, X-ray crystal analyzer, goniometer, pipeline crawler with X-ray inspector, pipeline endoscope crawler, tire X-ray inspection system, different kinds of weighing controller, and different kinds of particle size analyzer, including different kinds of AC motors, etc. Now, the above stated products have been exported through our export channels to many countries all around world, such as USA, Canada, Brazil, Chile, Germany, France, Demark, Russia, Ukraine, India, Pakistan, South Africa, Nigeria, Egypt, Ghana, etc.
Our products ranges include the products families as follows:

* Agricultrual Machine

* Garden Machine

* Vehicle Maintenance & Repair Equipment




* Water Monitoring System

* Harvest



Professional importer of a wide range of industrial process control instruments.
V-river has built up extensive partnerships with many worlds' leading manufacturers. Since establishment, we have been a partner and distributor in China respectively for American company: INTEK, German companies: FAFNIR, LOGIDATATECH (DITTRICH), Swiss company: DIGMESA, Danish company: API. With our marketing channels, the products made by the above stated organizations have been sold extensively to many industrial fields everywhere in China, especially, petrochemical, refinery, chemical, natural gas, power and food industries, tec.
We have been a registered supplier to several fortune 500 companies such as China National Offshore Oil Corporation, Huaneng Power International Inc, Japan Panasonic Group (China), China International Marine Containers (Group) Ltd (CIMC), etc. We are source supplier to China National Petroleum Corporation (CNPC), China Petroleum & Chemical Sinopec Corp), Baoshan Iron & Steel Co., Ltd (Baosteel) and so on. We are a verified supplier certified by Alibaba Group and Assessed by TÜV Rhainland.
"Share win-win with virtue" is our core philosophy. We have been building up a leading import & export platform of mechanical & electrical products for companies both in China and abroad countries. We are working hard with virtue!
Dandong Virtue River Technology Co., Ltd
RM1801, Building B, No.132, Binjiang Street (M.S), Zhenxing District,
Dandong City, Liaoning Province, P. R. China