Product Overview
SG-15 Tree Stump Grinder with CE/TUV/ISO Certs
One of the reasons that our machine trustworthy is the compact and powerful sump grinder that we manufacture under our umbrella. Designed with precision, this machine can help in removing the stump with ease leaving a cleared ground.
Stump Removal Machine are one of the safest ways to clear the ground of the hurdling stumps. It comes with a hydraulically controlled arm and a steel wheel with nine-piece blades with tungsten.
The steel wheel spins at a very high speed, thus allowing the machine to cut through the stump effortlessly. This small stump grinders are powered by gasoline engines and are known for efficient performance, longevity and quality.

This type of portable stump grinder accompanied by expert designing, this machine is a perfect fit for clearing stumps on a commercial scale and can also be a good choice for those who have big gardens.
PRODUCT SPECIFICATIONS
Our Advantages
1.The new style stump grinder has features which are designed to improve your working experience.
2. Heavy-duty inner and outer belt guards protect the operator and increase belt longevity.
3. 2pcs of V-belt with high performance bearing provides efficient grinding.
4. The grinding head is equipped with 9pcs / 12pcs industry-standard teeth.
5. Couple with a 300mm cutting disc, this machine has excellent and efficient cutting ability.
6. Good design packing, just fit the wheels and raise the ram after you open the packing box, and then the machine can works quickly, save a lot of time for you !
Details Images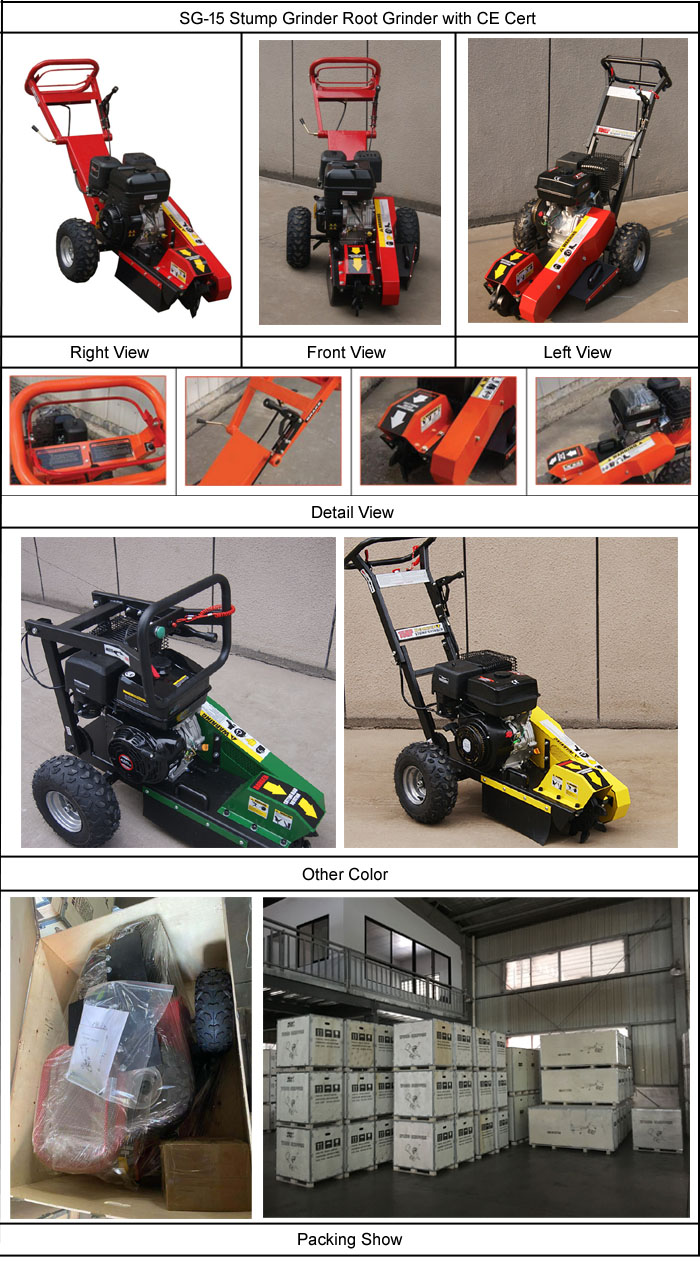 Company Profile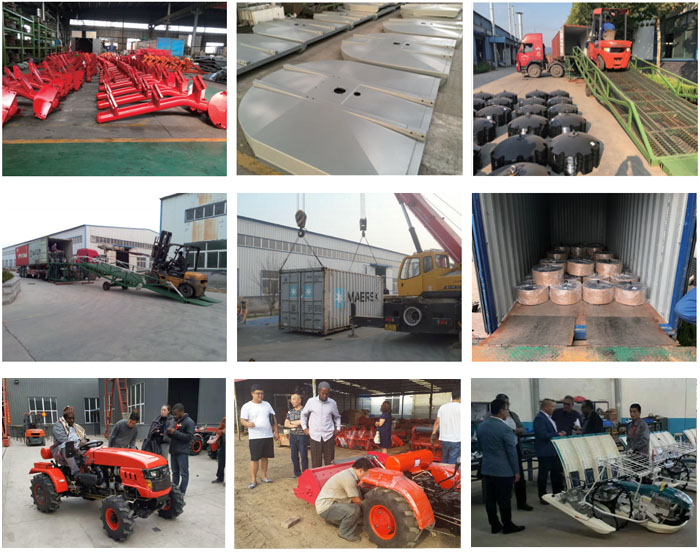 Service